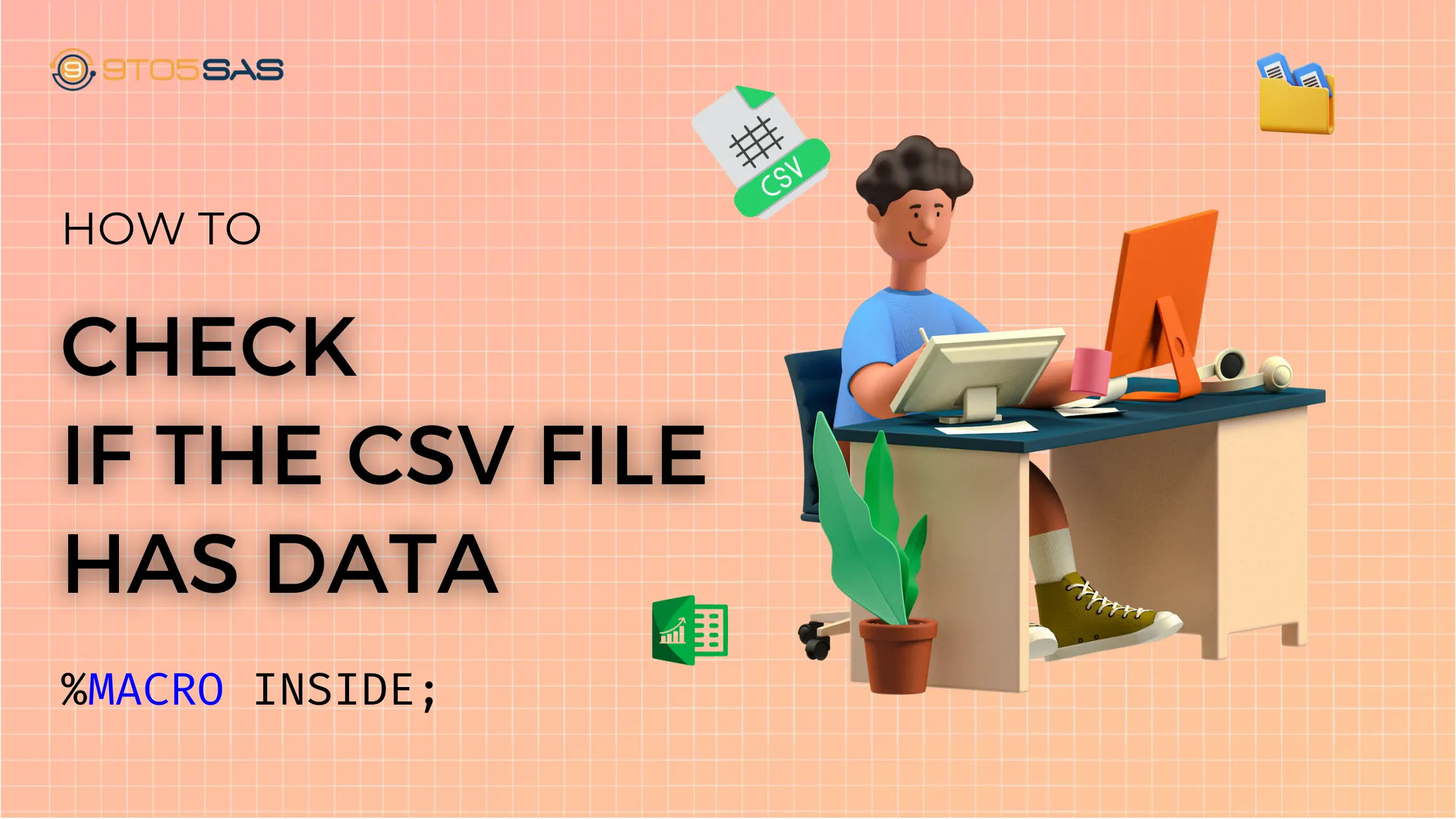 Learn how to check if a CSV file has data and import it into SAS. Explore different methods to check multiple CSV files for existence in SAS.
All
ADVANCED SAS
Advanced SAS Programming
Base SAS
Python
SAS Macros
Subscribe to Our Newsletter
Stay updated with our latest posts and news by receiving notifications.