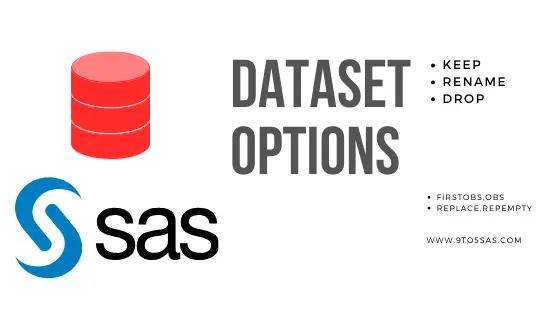 In SAS the data set is the most important part of analyses, and it is crucial that you know all sorts of things about the data.
SAS has a multitude of data set options which will help you to accomplish your goals while working with the datasets.
Data set options are used to modify how a data set is either read or written. There are over three dozen of these options, and while you will generally only make use of a hand full of them, you should have a good idea of their scope.