The SAS data access functions OPEN(), FETCH(), FETCHOBS(), GETVARN(), GETVARC(), ATTRN(), ATTRNC(), VARNAME(), and CLOSE()] are powerful and under-used elements of the SAS programming language, with broad applications in both macro and DATA step contexts.
Read More »
Sorting Orders for Numeric Variables Numeric variables are sorted from the smallest-to-largest comparison and the sequence is as below. SAS
Read More »
PROC PRINTTO procedure is used to redirect log output and procedure output to files or printers. To save the output
Read More »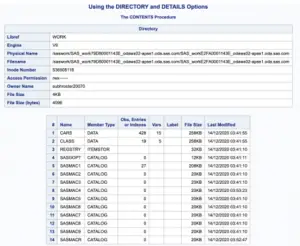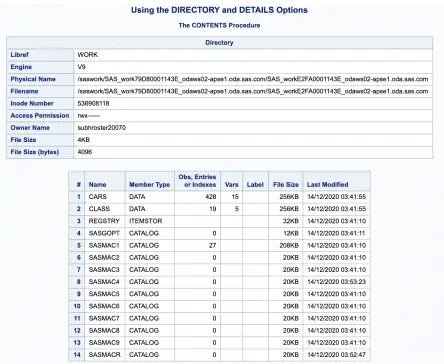 Do you want to know the metadata of a SAS dataset? There are many scenarios where you may need to
Read More »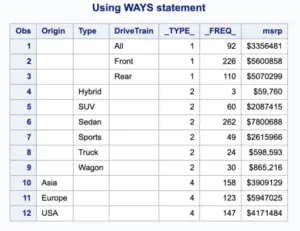 PROC SUMMARY in SAS procedures allows us to explore our
Read More »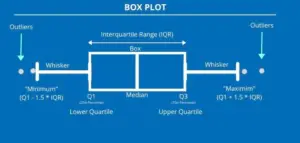 A box plot (also known as box and whisker plot)
Read More »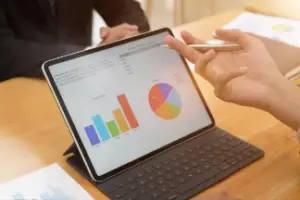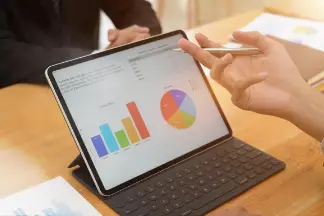 You can summarize categorical data by first sorting the values according to the categories of the variable. Then, placing the count, amount, or percentage of each category into a summary table or into one of several types of charts.
Read More »