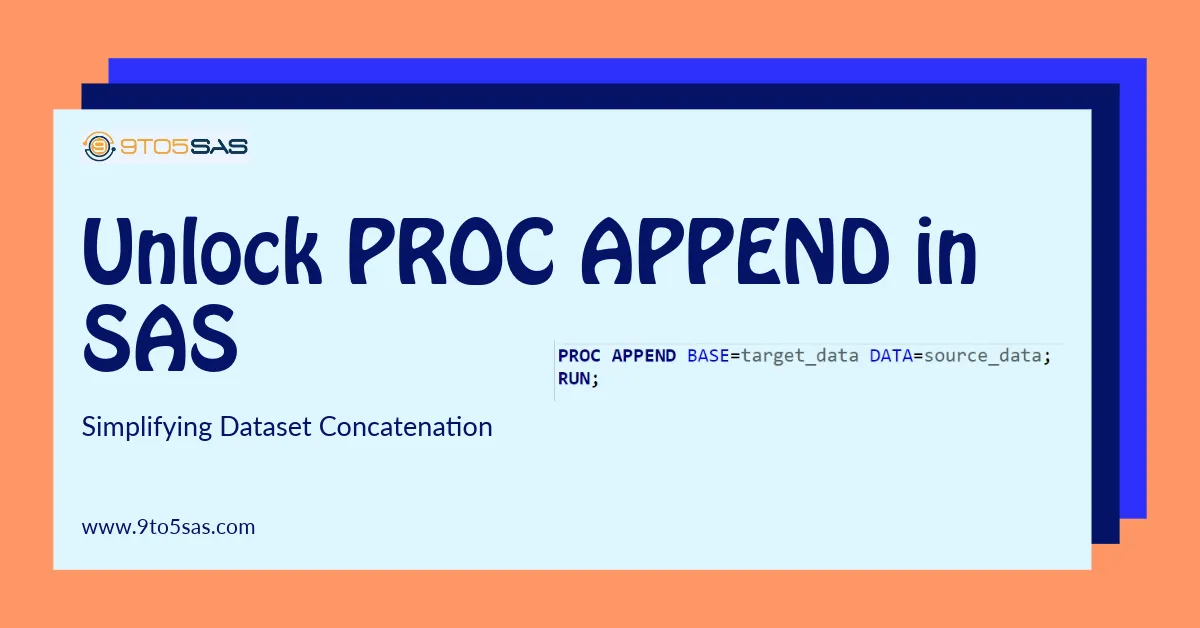 In this article, we will explore the functionalities and advantages of using PROC APPEND in SAS for data concatenation tasks. This procedure offers an efficient method for appending one dataset to another, thereby streamlining data management processes. We will cover the syntax, best practices, and various use-cases to provide a comprehensive understanding of PROC APPEND in SAS.
All
ADVANCED SAS
Advanced SAS Programming
Base SAS
PROC SQL
SAS Macros
SAS/STATS
Subscribe to Our Newsletter
Stay updated with our latest posts and news by receiving notifications.